The College and Hospital Complex has been raised in an area of 39.08acres, ideally located with salubrious surroundings. It is provided with state of art infrastructure in terms of its blocks of buildings, which include cozy, comfortable and well-furnished departments, laboratories, classrooms for students, separate quarters for staff and nurses besides equipment of latest technological quality. The institution is backed by highly qualified and experienced staff, well equipped laboratories, library and modern teaching aids.
At present the hospital has 1,200 teaching beds with states of art operation theaters. Besides there are intensive care beds with 24 hours hi-tech trauma care facility, serving a wide cross section of community, belonging to every economic segment of society.
The college has emerged as a pioneer in the state of Tamil Nadu by providing medical and health care programmes through internationalization, innovation in academic and research studies. The college offers under Graduates course in medicine (M.B.B.S.), postgraduate degree (M.D/M.S) in 19 medical disciplines and super specialty courses (M.Ch/DM) in 4 disciplines. The sanctioned annual intake to the M.B.B.S. programme is 250 students
The College is a youthful vibrant and colorful campus. With exceptionally well appointed student housing, manicured lawns, playgrounds, gymnasiums and restaurants, the campus is agog with student life and activity. Student housing is secure and well supervised. Designated study areas, air conditioned class rooms and small group discussion areas add value to learning. The presence of students and postgraduates across the health care spectrum enhances the interdisciplinary educational experience. Exchange students from top College around the south India provide an National flavor to student life. Beside class, social events, annual cultural, literary, fine art events and sports fill the calendar. The campus is designed to ensure that students find a safe aesthetically pleasing environment to pursue their chosen careers with maximum support.
There are separate hostel facilities for both men and women students, with 500 single rooms available inside the campus to accommodate undergraduate and postgraduate students in medical and other disciplines. The campus has continuous running soft water supply and power supply. The avenues of trees and green plants give a resort-like ambience which is highly conducive to pleasant learning and peaceful living within the campus.
Candidates who have come from out of station live in this hostel and never regret because the hostel is perfect when service is considered. Every room provides complete comfort and when food is considered, students have always called it tasty. There are 5 hostel buildings of this college out of which 3 buildings is for girls and 2 is for UG and PG boys and there is one CRRI quarters for boys.
Learning Resources
Library
Laboratory
Auditorium
Sports
Learning Resources
Laboratories
We provide state of the art laboratory facilities to its students, faculty and staff for carrying out teaching, research and practical activities. These laboratories provide practical exposure to multiple subjects and give an opportunity to the students to experiment with what they have learnt in classrooms.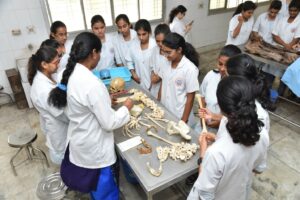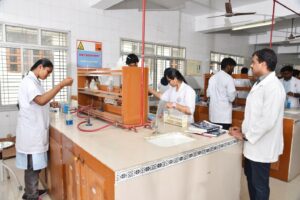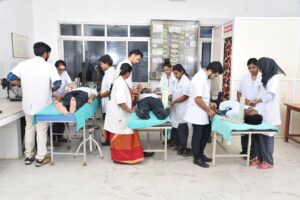 Anatomy Laboratory                                               Biochemistry                                                         Physiology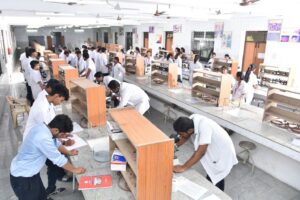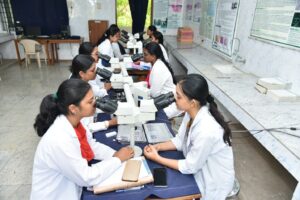 Pharmacology                                                            Microbiology                                                        Pathology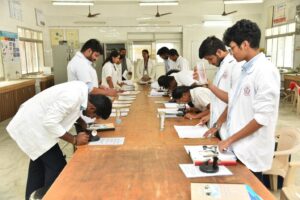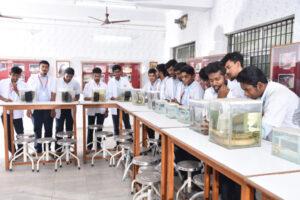 Community medicine                                                  Forensic medicine
Library
Laboratory
Auditorium
Sports